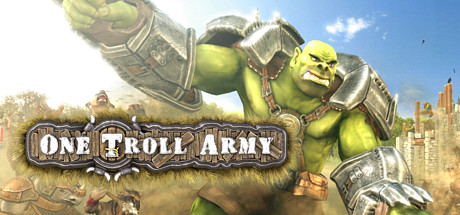 A little friendly competition never hurt no one. In fact. It's helping PC gamers get their hands on One Troll Army from Tiny Build and Fly Anvil.
The challenge was issued by Tiny Build:
If Twitch Chat beats us in One Troll Army, we'll make it free
So here's the deal everyone. Last time we put something into the hands of Twitch, they beat Punch Club in 36 hours. That's all funny and whatnot, but this time we're throwing a real challenge your way.
Can Twitch Chat beat us in One Troll Army? If they can, the game's price will drop to $0.
Well twitch is never one to back down from a challenge. So, they got in, and destroyed the game and well. Tiny Build is making good on their promise! So, if you're a PC Gamer, don't forget!
It's official. @Twitch just beat us in #OneTrollArmy. Releasing for free tomorrow – https://t.co/FPg1ZoKSEE pic.twitter.com/xgpbGvvJgJ

— tinyBuild (@tinyBuild) May 19, 2016
So, what are you waiting for. Go book mark it and get your free game tomorrow. It's actually on my wishlist anyway, so that is a win/win for me!
About Author